Peter Mead – WordPress SEO Consultant
More WordPress SEO Videos…
WordPress SEO Knowledge and Experience
Peter Mead iT (iT is for Internet Traffic) SEO Services. Offering over 20 years of experience in digital and online, developing WordPress websites and providing Strategic WordPress SEO Consulting. Providing Technical SEO Audits and Data-Driven Marketing with website Analytics to track how many visits, conversions, leads and sales your website receives and understanding how to optimize further.
Years of experience guide the fine-tuning and optimization methods aimed at achieving maximum return on investment for the business. The right knowledge and experience enable the appropriate use of the Digital Marketing tools at our disposal with SEO Analysis. Whether it be SEO Content Marketing or PPC and Google Ads. This strategic course of action leads to a healthy online presence and more Digital Growth.
More WordPress SEO Consulting Services…
Client Testimonials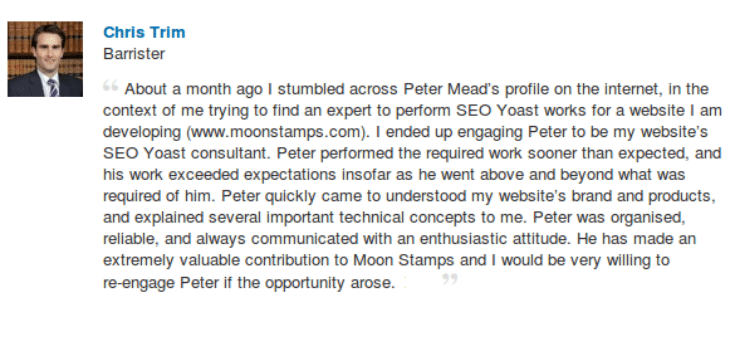 ---
Blogging about WordPress SEO Topics
Read the WordPress SEO Blog…

Here's the 20 Best SEO Blogs 2019 has to offer, it's my pick (updated for 2019). These blogs have helped me stay current and up-to-date with the latest in the fast-paced world of SEO and they are more relevant than ever.